Instant Quoting
15 seconds, the average time to quote any product, any size using our instant quote system.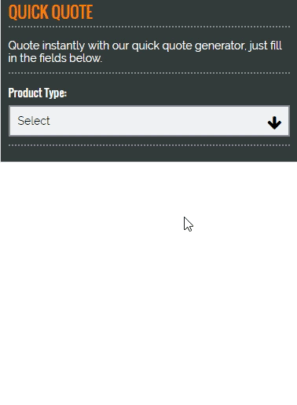 Any Size, Any Quantity
Not a standard size? Our system automatically calculates the cost for any width or height.
Price for alternatives & extras? The "Instant Quote" system automatically calculates the price for the most popular alternatives for your selection.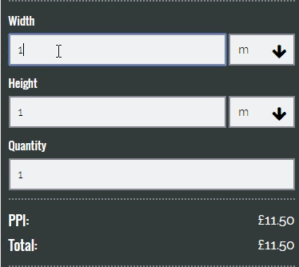 Artwork Templates?
The Instant Quoter will automatically generate artwork templates based on the dimensions you input.
Want your own branding in your templates? Just upload your logo!
Too Big To Print?
Nothing is too big for us to print. The Instant Quoter automatically calculates print size, bleeds and tiling requirements.
What does that mean? It means we can show you exactly where we are going to split your artwork in order to print it.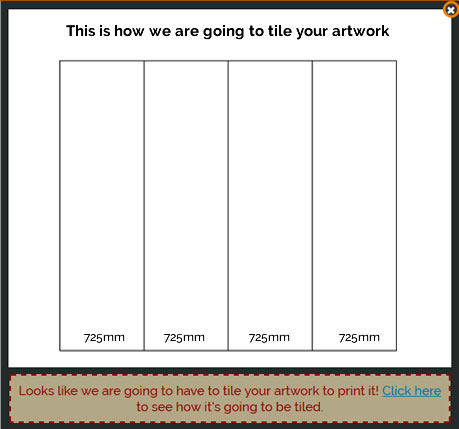 Quantity Discounts
Doesn't matter if your quantity is 10, 20, 50, 100, 1000. The Instant Quoter will calculate the right rate for the right volume.
No Minimum Orders
An order for £0.50, Don't worry about it. Our system is entirely automated up to the printing process. This means we have no set up fees!
Instant Delivery Date
Once you've added your items to the cart, our system will auto schedule your items into our production queue. Allowing you piece of mind for when your order is going to be delivered.