Delivery Policy
This page overviews our delivery policy. We've made it really easy. It's split into 5 sections.
Delivery Dates...
We currently have a 99% on time delivery rate, that said problems can happen. The dates on our website are based on a realtime update of our workflow within our production facilties so this means we're planning your order before you've even placed it.
If the unexpected happens we'll aim to inform you 24hrs before dispatch if there is going to be a delay.
White Label
All our delivery notes, courier notes, tracking links and share links are white label. In otherwords there shouldn't be anyway of tracking jobs back to us. You can see examples of our delivery notes and courier notes below.
Honest Delivery Policy
We remain committed to orders throughout the production process. We use courier companies to dispatch our goods out with a 5 mile radius.
To avoid disappointment we DO NOT guarantee that goods will arrive on time once they have been dispatched from our production hub by a 3rd party. Unless otherwise stated delivery costs apply to mainland uk only.
We offer a pack and pickup service where we will ensure that goods are packaged and made ready for collection if you would prefer to use you're own courier.
Free Delivery
Basically if it fits in either of the boxes below, it's free when you spend over a £100+VAT. In other words thats any thing that we can send out via DPD (up to a metre in length) or Parcelforce (up to 1.5 metres in length).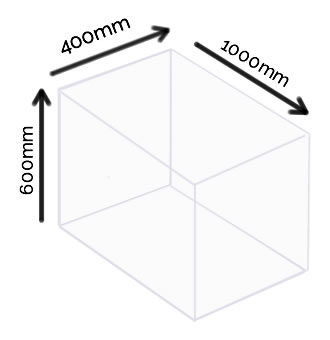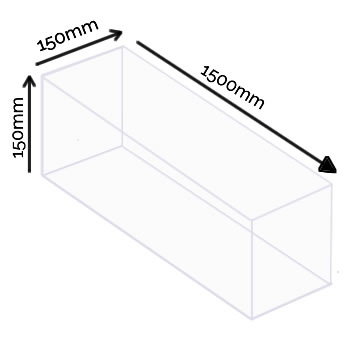 What if it doesn't fit?
For every £100+VAT you have in your cart we give you a discount off delivery. This means most roll overs work out either free or about £13.99+VAT. Sheet orders average out about £22+VAT. The more you spend the more you save!
Which Couriers do we use?
We have an inhouse built box packing solution that packs your items into boxes as you add it to the cart. We then quote the cost of your boxes against DPD, Parcelforce, Fedex, TNT and UPS.
Our system will automatically choose DPD, Parcelforce and UPS as the preferred option as our track history has shown them the most reliable. TNT is used for oversized goods such as 8'x4' sheets.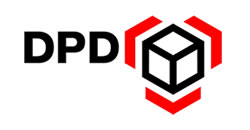 Tracking My Order
Once your order has had it's delivery label printed the tracking number will show on your order tracking screen. At 18:30 every day our system automatically emails you a status update email with a link to track the order, we do not dispatch an order without tracking.
Problem with the courier?
We recommend contacting the courier directly they can give you live updates of the delivery in process. We of course will contact the courier for you if you wish but it ends up being a "Piggy in the middle" situation. If the courier fails to deliver or the package has been damaged this should be raised as a complaint direct to us via info@graphicwarehouse.co.uk.
SMS Tracking
DPD and UPS offer free text message updates these are unbranded. You'll be given the option to enter a mobile number to receive these updates at the checkout process.